The name says it all.
Possibly the easiest way to the Jack the new Evolve is the precision model bowl with a trajectory between the Optima and the Dynamic.
THE NEW AERO EVOLVE MAINTAINS OUR "SAME LINE EVERY TIME" GUARANTEE
Precision manufacturing
Using our highly sophisticated robotic manufacturing techniques, only Aero can make a bowl with such precision and accuracy in performance.
Aero Bowls new Evolve has been designed with the highly successful Midpoint Trajectory that has made consistently accurate bowling easier for all level of bowlers with the proof being the outstanding results of players using Aero Bowls at top, state and club level competition.
Over the last few years Aero have won more major titles and have the world's best bowlers choosing to bowl with the world's most accurate bowls.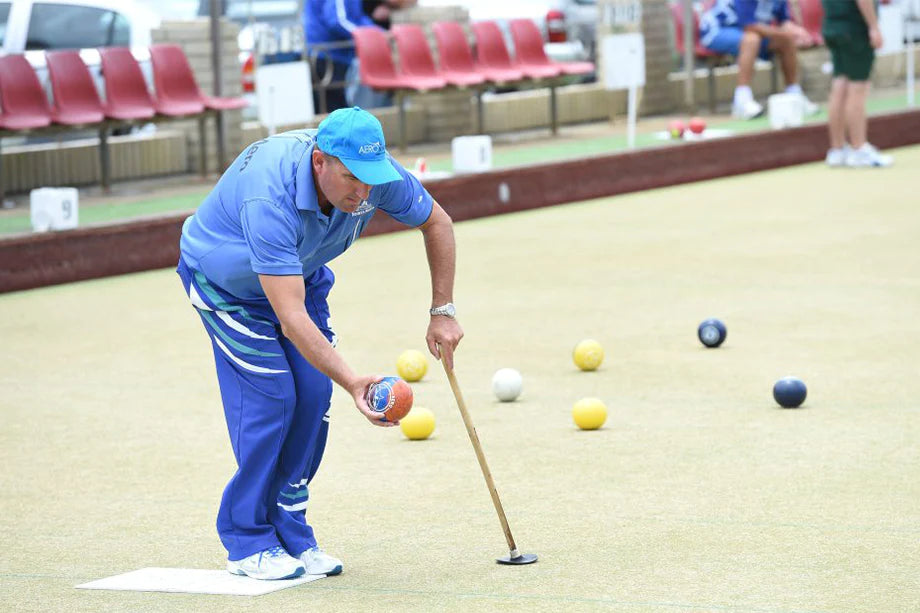 Kelvin Kerkow OAM
"Aero had made a bowl with a trajectory that is in-between an Optima and Dynamic." 
Aero started 10 years ago and are now the worlds largest manufacturer of bowls. Unbelievable and it is all down to the real quality,colours and perfect trajectory.
The EVOLVE is now my preferred Aero Model
"AERO has changed the game forever".
Shop Evolve
Testing & Development
Making a new model at Aero requires genuine science, very complex programming, hundreds of bowls and many months of testing prior to the ultimate test performed by Australia's greatest bowler Kelvin Kerkow OAM.
Kelvin delivers a bowl with a smoothness and accuracy that is unmatched and after a few ends he identified it perfectly. A trajectory between the Optima and Dynamic.
As CEO Walter Jacobs correctly says "A brand as old as Henselite does not mean a thing, look at Kodak, Saab, Polaroid, all gone because they never developed anything new and simply rested on the name."
Aero Bowls continue to be the games greatest innovators!
Evolve Features
Magical Feature

The Evolve is a giant step up in bowls design that could only be achieved using our unique programming and Robotic manufacturing techniques.
For the most important shot in bowls we have designed into the bowl's bias exceptional hold. Just when you think it is going to cut away . . it does not.

Size & Grips

Evolve is available in sizes 3.5 and 4 with Plain rings and with the best grip in bowls the Z Scoop ® in sizes 2, 2.5 3, 3.5 and 4, with Zig Zag or Aero Dentations grips in 3, 3.5, 4

Note: All Aero Grips are Registered Designs and are Copyright to AeroBowls.