Different to all the Rest
Aero are the most Advanced Bowls Ever Maunfactured and are the No 1 Brand in Australia and New Zealand. We use sophisticated 7 AXIS robots to make a bowl in the ULTIMATE BOWLS FACTORY.
That's why are able to offer a huge variety of models, grips, designs and importantly half sizes for all of our models in over 60 colours. We carry at least 3x more raw material than other manufacturers as demand for Aero continues to grow. Delivery can be up to 4 weeks however, we have over 200 stock sets available ready for immediate delivery.
It's the same line every time!
Our robots cannot change things while making a set. They follow sophisticated programmes. Our bowls do not move around in manufacture and we polish using the same system that polishes Rolex watches. No Aero Bowl is ever altered after manufacture as they are perfect every time!.
Australia & New Zealand Models
International Models
BOWLS FOR ALL MARKETS OUTSIDE OF AUSTRALIA AND NEW ZEALAND
Aero know that playing conditions vary dramatically in different countries where bowls are played.
All other countries have greens that are generally a lot slower and Aero have designed a range specifically for these regions.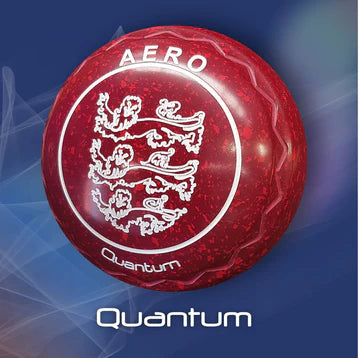 Quantum
This model is specially designed for overseas indoor surfaces that have many variations, engineered with a bias to cope with these variations.
The Quantum with an even midpoint turn and NO hook makes accurate bowling much easier. Hold when playing an upshot is something designed into every Aero Bowl and using a Quantum indoor will give bowlers the advantage we all look for.
Designed for both front end and back end players.
Shop Quantum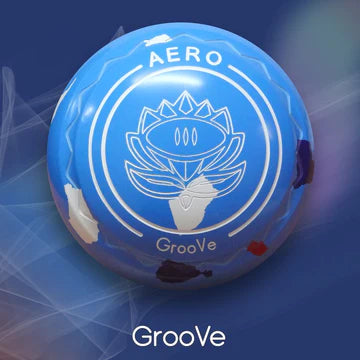 Groove
A very versatile model and the most popular amongst bowlers in the above countries.
Eminently suitable for both Indoor and Outdoor greens running 10 seconds or more.
Suitable for all positions whether it be in Pairs, Triples, Fours or Singles.
The Groove was Alex Marshall's first choice. Available in all sizes, half sizes and grips including the Z Scoop our most popular grip that assists in aligning the bowl along your chosen grass line.
Shop Groove
Sonic
Designed specifically for grass greens at the beginning of the outdoor bowling season when they are particularly slow.
The Sonic is a wide bowl for grass and is not suitable for Indoor Greens.This model can be the second model in ones armoury of two sets for grass greens. Available in all sizes and grips.
Shop Sonic