The worlds most colourful bowls
We stock huge quantities of raw material, certainly more than any other bowls manufacturer. A choice of over 60 colours, allowing customers to make their own combinations, subject to stock, means we have brought a new dimension into the game, personalised colours and continual innovation.
The Rainbow Colour Range, Picasso Colour Range, Trifecta, Quad and Duo...so it is hardly surprising Aero are now the largest and most successful manufacturer of bowls on the planet.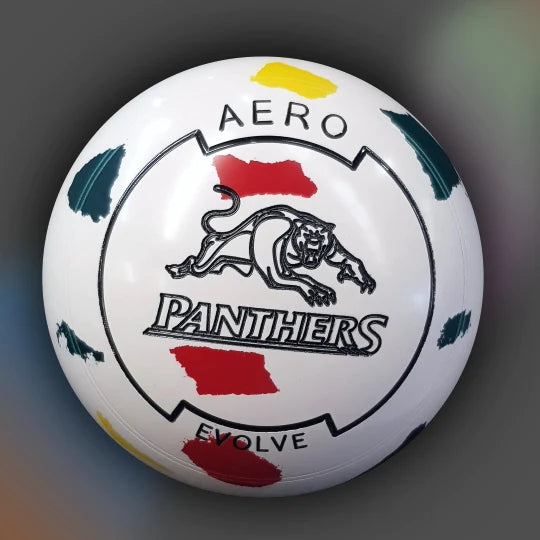 Picasso Colour
AERO BOWLS new Picasso colour bowl is a world first design feature and provide a truly unique set of bowls while maintaining our precision performance and same line every time guarantee.
You can select your base bowl colour plus up to three feature colours to create the Picasso effect, subject to stock of colors.
Abstract Bowls
For the first time ever, the new Aero Abstract Bowls offers a striking view on the running edge unlike anything offered before!

Colours running along the bias of the bowl also give the advantage of "seeing" ones weight control as the bowl nears the target.